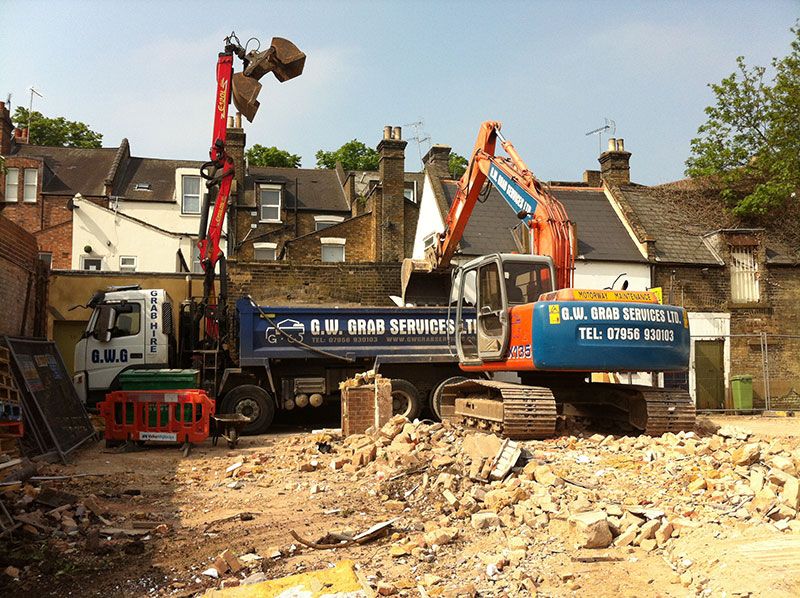 Make Excavation Easy With Mini Digger Hire Services
April 12, 2021
Dig Deep Into The Depths Of A Digger Hire Service
The above heading might have stumbled upon you, making you wonder – digger hire services? What exactly is that? Well, if you are a builder or a contracting company, understanding this term could be of importance to you. 
A digger hire service is a common layman term for an excavator. If your next construction project involves extensive excavation like groundwork digging of a trench, recess for a residential garden levelling, digging a hole, excavating mines or carrying waste and soil, hiring a digger hire service must be your obvious choice.
A digger machine or excavator is a heavy piece of construction equipment that consists of a boom, arm, bucket, rotating cab and movable tracks. This machinery has superior digging power, waste lifting ability and mobility to work exceptionally well in mud that it can be used for a broad scope of home and commercial excavation projects. 
Due to advancements in technology, today, various digger hires are available in different sizes to accurately fulfil your construction project requirements. For instance, there are mini, midi and large excavators. But the most challenging part is assessing and identifying the ideal size that aids in speeding up the task smoothly and efficiently without exceeding the project budget constraints. Amongst all the choices in sizes available, the mini digger hire is gaining popularity and is the most preferred excavator for small to medium construction projects. 
Why A Mini Digger Hire Service?
Before explaining why a mini digger could be of significant benefit to your project, it is essential to learn what a mini digger is. 
A mini digger is a mini or compact excavator that is equivalent to a standard digger in terms of its digger capacity, except for the fact that it is smaller. The mini design structure of this digger makes it exceptionally valuable for reaching and digging confined areas that are otherwise difficult to get through! There are many reasons why a mini digger hire has become the staple for almost all construction and civil engineering projects. The advantages are: 
Flexibility:

Being a lighter machine, a mini digger hire can be easily transported from multiple site locations by eliminating the transportation costs involved in hiring a trailer or a truck. Not only do these smaller machines make loading and unloading more manageable, but they are pretty versatile for all home, garden, commercial and even agricultural digging requirements. 

Productivity:

A mini digger hire is way more productive and agile in comparison to a large and bulky excavator. Mini excavators are manoeuvrable on tight site locations where it would be difficult for large digger hires to reach. Since they can be easily controlled, they can be used to access and operate in all areas with ease. 

Reduced Operating Costs:

Overheads and operating costs for any machinery or equipment on a construction site can take a toll on the project's budget. With large excavators, these costs are expensive. On the other hand, mini digger hires are not only easy to work with but also require minimal maintenance costs. Since mini digger hires are not bulky, they cause zero to almost no worksite damages, reducing overhead costs. These machines work excellent when the ground is most vulnerable without impacting the surroundings. 

Affordability

: With a mini digger hire service, you get multiple choices ranging from 1 tonne to 8 tonnes and are available in wheeled or tracked versions too! All of these varieties are available at pocket-friendly prices and low-cost quotes. 
Buying Or Renting A Mini Digger Hire?
As we mentioned earlier, a mini digger hire offers multiple benefits making it a powerful tool for all your construction and excavation projects. But, it would not be advisable to buy it outright. We understand you might require to use the mini excavator now and then, but hiring it is a wiser option. Here's why:
Trained Staff:

The most significant aspect of why you should never buy a mini digger hire or any excavator for that matter, is because you might not be qualified enough to operate and control the machine efficiently. When you hire an excavator, you get access to man and digger hire services who are seasoned and skilled to use the digger optimally. 

Costs:

Even though mini digger hires are affordable, the cost of buying them outright will shoot up your project budget limit. It is always beneficial to hire to save expenses. 

Storage:

Mini digger hires can be transported easily, but still, they are heavy machinery that will require storage space and maintenance. Why get into the hassle? Instead, hire a mini digger and let the experts look after it. 
Are You Ready For Excavation With G.W. Grab?
G.W. Grab Services is a leading company that offers excellent quality site clearance and excavation tools and equipment to suit your construction projects. We have a range of mini digger hires at exceptionally low prices. Apart from this, we also provide man and mini digger hire services. You will receive trained and adept staff to assist you swiftly and efficiently on your project without wasting your crucial time. So what are you waiting for? Call us today on 07956 930 103 to book a man and mini digger hire service per your schedule.